I endeavour to find local art shows, galleries and independent stores to display my works as I travel. Read on for past, present and future exhibitions.
Homegrown Art Show
Banff Town Hall
March 6th – 30th 2020
110 Bear St, Banff, AB, T1L 1H7
Bums of Banff: Grizzly Bears
For Sale, Framed, CA$220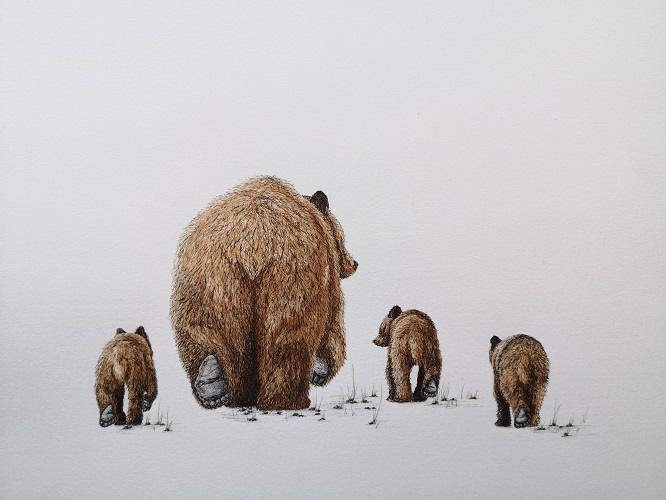 Exhibiting 1 of 8 pieces in my Bums of Banff series of watercolour paintings, depicting popular Banff wildlife from behind!